Ellen Wilson
When Nilson found me in 1879 there's no way he would've guessed,
That in decades to come, as an alloy, I'd be used in fighter jets.
He couldn't have imagined a film crew, shooting movies all through the night,
Mixing me with mercury vapours to bring out colours without sunlight,
Or using my radioactive isotope for oil pipe leak detection,
Added to the mix during oil refining to monitor each fraction.
But Mendeley spotted my gap, in row four, after calcium,
For one with 45 protons- I fit the bill, it's the place for Scandium.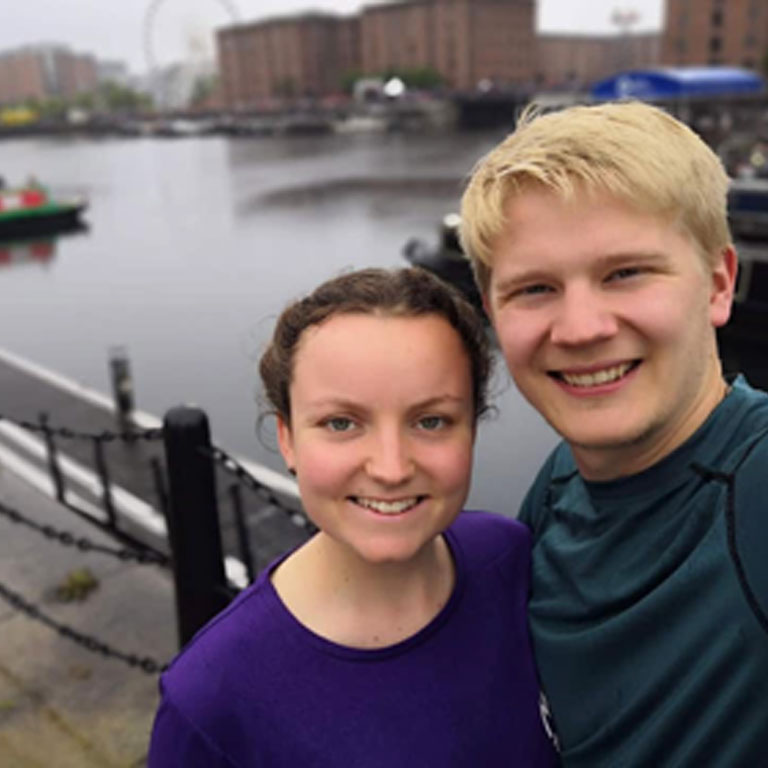 About the Author
I'm Ellen and I'm a first year PhD student in the Ryan-Mykaylyk group, making and characterising hybrid polymer particles for Dulux paint. I'm originally from the Isle of Man and along with my husband, we're both permanent Sheffield residents as we love the city. It's ideal for all my hobbies- trail running, hiking in the peaks and playing with Stannington Brass Band.